Meet the Scientists
Meet the scientists answering questions: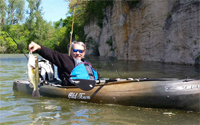 Nick Schmal, Ph.D.
Nick is a retired Forest Service aquatic habitat specialist. He specialized in protection of stream and lakes on public lands with a focus on restoration of in stream habitat and fish passage at culverts. Dr. Nick explored streams near his boyhood home in Wisconsin. He was curious about the small insects and life on the rocks on stream bottoms and flying insects along the stream margins. He enjoyed watching fish swimming in the water.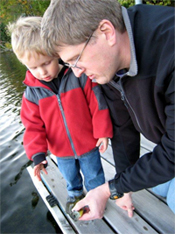 Chris Carlson, Ph.D.
Chris has been interested in water since his first canoe trip in the Boundary Waters when he was 10 years old. Chris has studied or worked on water resources for more than 25 years with the Indiana Geological Survey, the Wisconsin Department of Natural Resources, and the US Forest Service. Chris has a bachelor's degree in physics, master's degrees in environmental science and geology, and a doctorate in geological science. Chris is currently the national groundwater program leader for the Forest Service.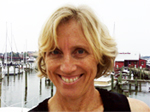 Sally Claggett
Sally Claggett works for the US Forest Service to improve watersheds through the amount and placement of forests. She focuses on the Chesapeake Bay watershed in the mid-Atlantic region. She has a Master's degree in Forest Ecology.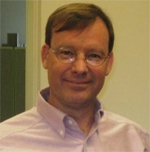 Greg Olsen
Greg is a Hydrologist at the Prescott National Forest in Arizona. He provides watershed, water quality and water quantity information to the Forest Rangers. Arizona forests have a wide range of vegetative climates from Sonoran Desert to Alpine Tundra. Greg spends much of his time assessing riparian habitat, surface water flow, groundwater pumping, and impacts from copper and gold mines.
Mike Eberle
Mike works in Hydrology at the U.S. Forest Service where he spends his days protecting watershed health and helping the National Forests produce quality waters. He's been active in water his whole life. He's involved with Boys Scouts of America and enjoys hiking and camping " the closer to water, the better. He has a Master's degree in Civil Engineering focused in Hydraulic and Hydrologic Modeling.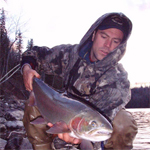 Nathaniel Gillespie
Nathaniel Gillespie works as the Assistant National Fish Program Manager for the US Forest Service headquarters in Washington, DC. He holds a master's degree of science from the University of Michigan's School of Natural Resources & Environment, where he studied resource policy and aquatic ecosystems. He loves to spend time fishing and catching frogs with his 5 year old son!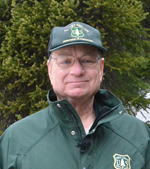 Dave Winters
Dave is a regional fishery program manager and aquatic ecologist with the US Forest Service in the Rocky Mountain Region.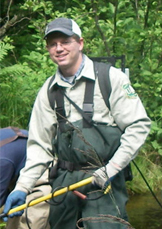 John Rothlisberger
John is an aquatic ecologist with the United States Forest Service. His expertise is in aquatic invasive species. Recently, he completed a project estimating the potential impacts to Lake Erie if it is invaded by Asian carp. He is also interested in aquatic habitat restoration for native species. He has helped to coordinate habitat restoration projects and training workshops throughout the northeastern U.S. John is originally from Baltimore, Maryland, where his favorite childhood activities included collecting crayfish and minnows from local streams and searching for salamanders in the surrounding woodlands. He enjoys hiking, reading, and spending time with his wife and four children. He has a Ph.D. in Biological Sciences.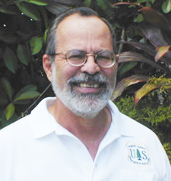 Ariel Lugo, Ph.D.
Ariel Lugo is a tropical ecologist, and leads the International Institute of Tropical Forestry in Puerto Rico. He is currently focused on how native and non-native species come together to form new forest communities.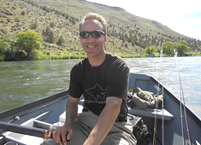 Dan Shively
Dan is National Fisheries Program Manager for the US Forest Service. Dan has been a fisheries biologist with the federal government for 26 years, much of that in the Pacific Northwest before coming to Washington D.C. His love for fish and rivers grew out of his childhood passion for fishing on rivers and streams in Oregon. From there he pursued his interests and passion through fisheries science and watershed studies in college which developed into a lifelong career protecting and conserving the nation's fisheries resources. In his spare time, Dan enjoys fishing and introducing newcomers to the wonderful world of fishes.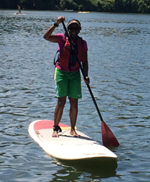 Anita Thompkins
Anita works for the Forest Service in the Washington DC office where she manages water and aquatic resources. When she is not in the office, she spends her time recreating in the Potomac River. She is a civil engineer with an MBA.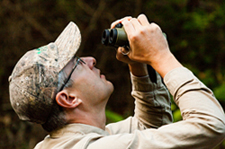 Eric Sprague
Eric directs the Alliance for the Chesapeake Bay's forest conservation program. He advocates for planting trees and keeping forests healthy because they provide residents with multiple benefits all at the same time including reducing water pollution, scrubbing pollutants from the air, and providing wildlife habitat. Eric received a joint master's degree in Environmental Science and Policy from Indiana University.